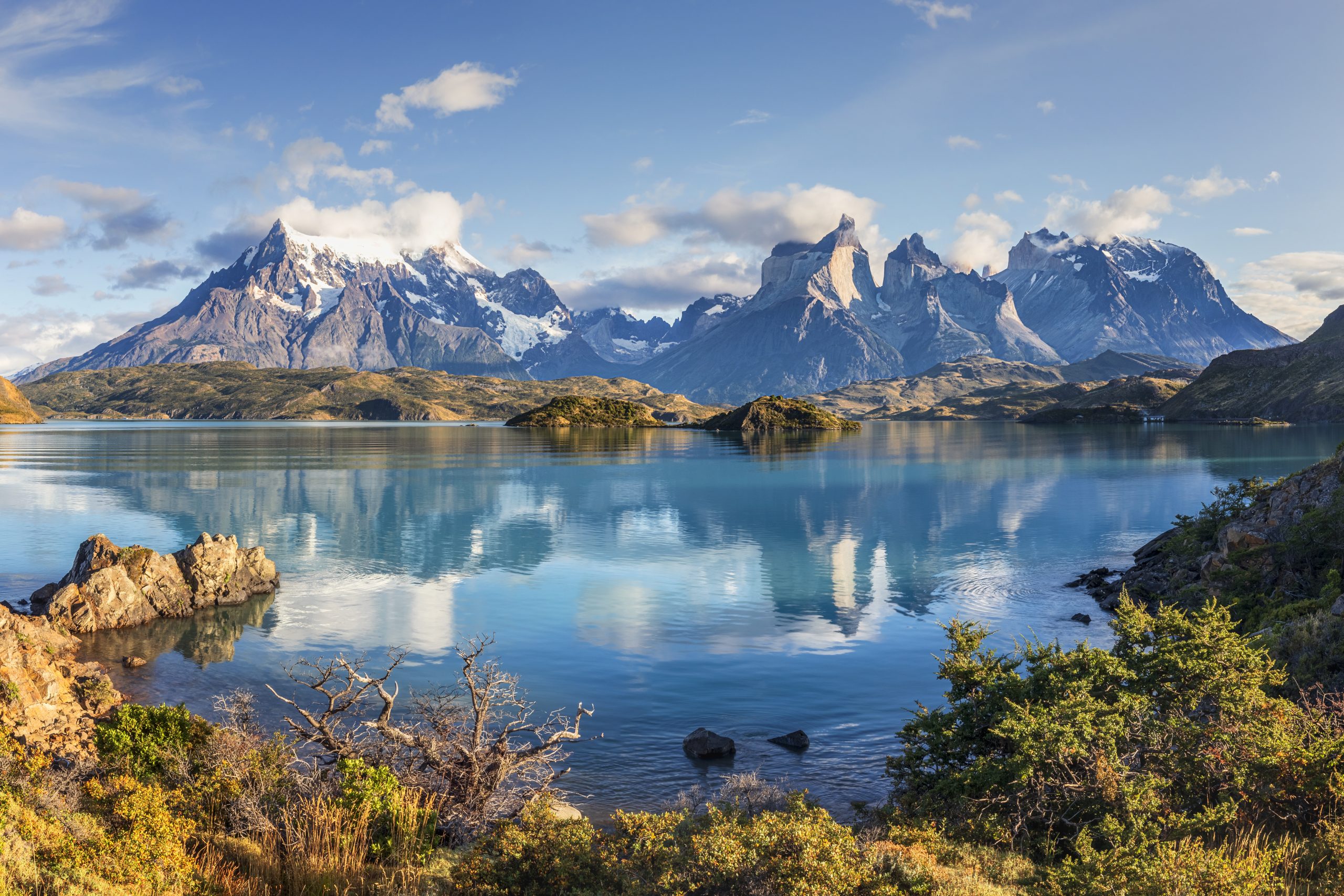 RUMBO PATAGON PUERTO NATALES
Welcome to the ultimate fly fishing haven, where an unparalleled adventure awaits your arrival. Introducing Rumbo Patagon Puerto Natales, a new frontier of exploration we're excited to share with you. Are you prepared to immerse yourself in the enchanting and uncharted waters of Southern Patagonia? Imagine casting your line into these pristine waters, where wild trouts eagerly await your skillful touch – perhaps the first to ever experience such a connection.
Embark on an odyssey that spans vast expanses of land, meandering rivers, serene creeks, and untouched lagoons. Picture yourself surrounded by the awe-inspiring Torres del Paine peaks and the allure of the austral fiord, creating an awe-inspiring backdrop to your angling pursuits.
This destination beckons the adventurous soul, those who can embrace the ruggedness of the weather and the remoteness of the location. Yet, the rewards are immeasurable; you'll stand as a trailblazer among the courageous few who dare to take on this extraordinary experience.
But there's more to uncover beyond the world of fly fishing. Delve into the wonders that Puerto Natales holds, from awe-inspiring hikes to the iconic Torres del Paine, to horseback riding across the sprawling Patagonian estancias. Navigate through fjords, where glaciers meet the ocean in a breathtaking dance, witness the majesty of pumas and condors in their natural habitat – a realm of untamed adventures awaits to captivate you.
To unveil the comprehensive spectrum of wonders that await in Puerto Natales, we're here to curate an experience tailored to you and your companions. Allow us to guide you through a world where every moment is a cherished memory in the making.
For further insights and information, please visit the link below, and feel free to reach out to us with any inquiries. Your voyage into the heart of Patagonia's splendor begins here.