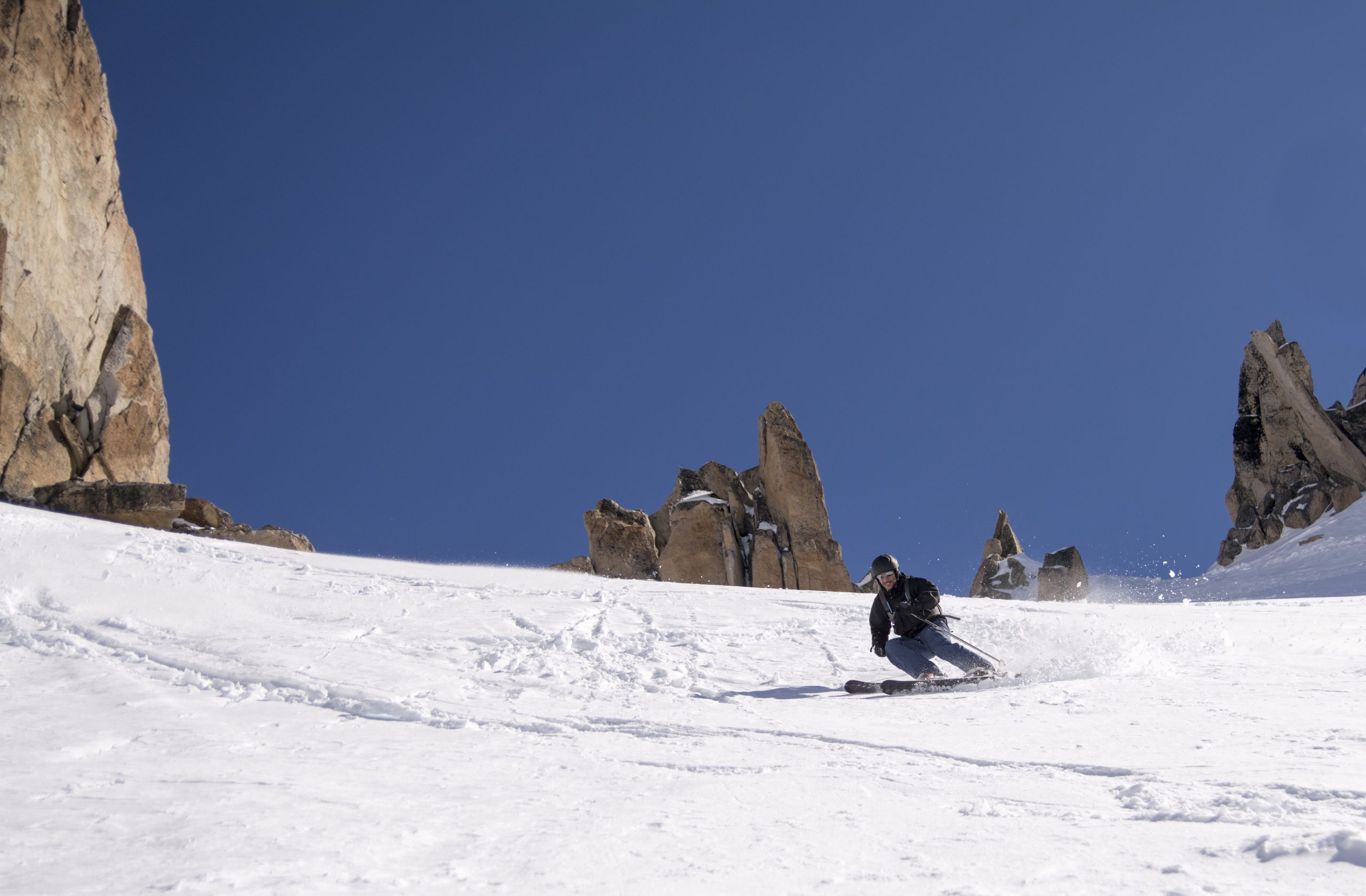 RANDONE IN PATAGONIA'S POWDERED PARADISE
Patagonia stands as a haven for those eager to embrace the thrill of Randone and Teleski. This extraordinary region offers a unique opportunity to venture into untouched realms, a rarity in our bustling world. Prepare to immerse yourself in an authentic snow-clad playground where pristine beauty, native Lenga forests, and secluded valleys beckon you.
In Patagonia, you're granted the privilege of exploring untouched terrain that remains virtually untraveled. Embark on a journey where the day is yours to command, as you carve your path through hidden valleys, venture into native forests, and weave through landscapes untouched by the hustle and bustle of modern life. Stand in awe as you witness panoramic vistas that stretch beyond your imagination. Gaze upon towering mountains, glaciers, and pristine valleys, feeling the exhilaration of being on top of the world.
As you glide through the untouched snow, the tranquility envelops you, broken only by the rhythmic swish of your skis or snowboard. This is a realm where solitude becomes your companion, and the grandeur of nature's canvas unfolds before your very eyes.
Conquer challenging ascents and revel in the rewarding descents as you explore some of Patagonia's most remote and breathtaking backcountry routes.
Patagonia beckons you to embrace the purity of Randone and Teleski, inviting you to leave your mark on its snowy canvas. In this pristine playground, you'll discover the thrill of mountain adventure like nowhere else on Earth. Indulge in the ecstasy of untouched powder and open bowls, carving your own path down mountainsides that few have ventured upon.