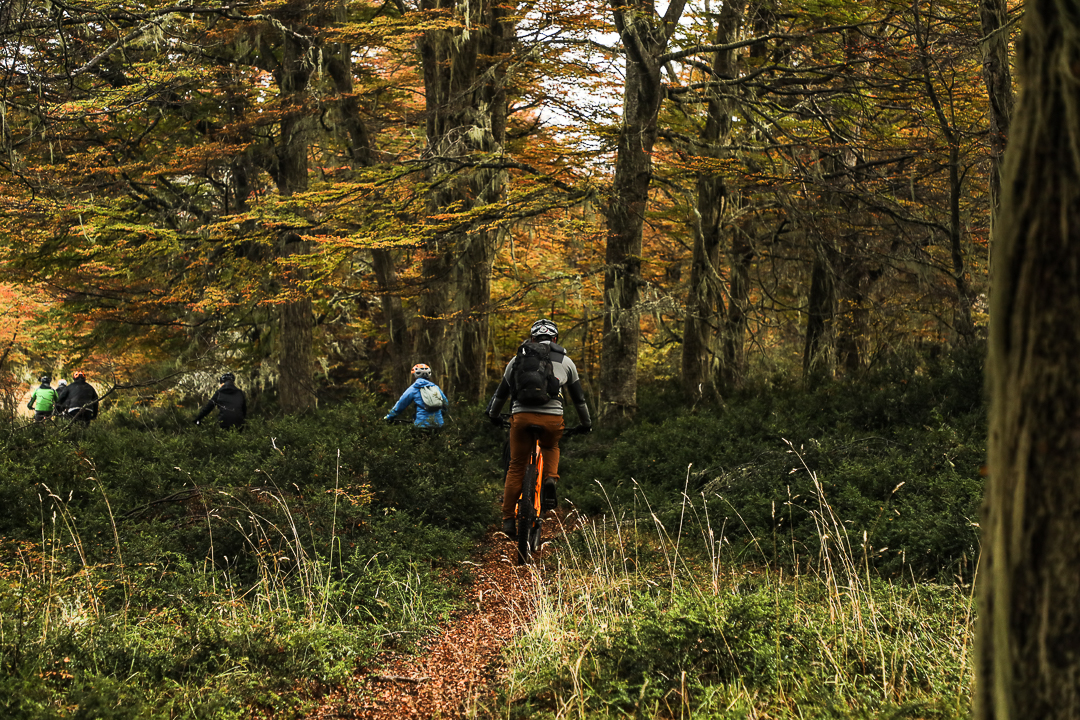 Calling all cycling enthusiasts! Our curated E-biking itinerary is a canvas of thrilling possibilities, catering to your preferred style and desired level of excitement. Whether you seek leisurely sightseeing on our E-bikes or crave the adrenaline rush of extreme downhill routes, we've crafted a range of options that seamlessly blend with the captivating terrain of northern Patagonia.
Delve into the spectrum of E-biking adventures we offer, each promising a unique and exhilarating journey:
Relaxed Sightseeing: Cruise along on our E-bikes, soaking in the breathtaking vistas at a leisurely pace. Traverse the landscape with ease and embrace the beauty that unfolds before you.

Extreme Downhill: For the thrill-seekers, our extreme downhill routes offer an adrenaline-pumping experience like no other. Navigate the rugged trails and embrace the exhilaration as you conquer the terrain.
Let the mesmerizing geography of northern Patagonia be your playground as you embark on unforgettable E-biking escapades. Your cycling journey becomes a harmonious symphony of adventure and natural beauty, etching memories that will last a lifetime.