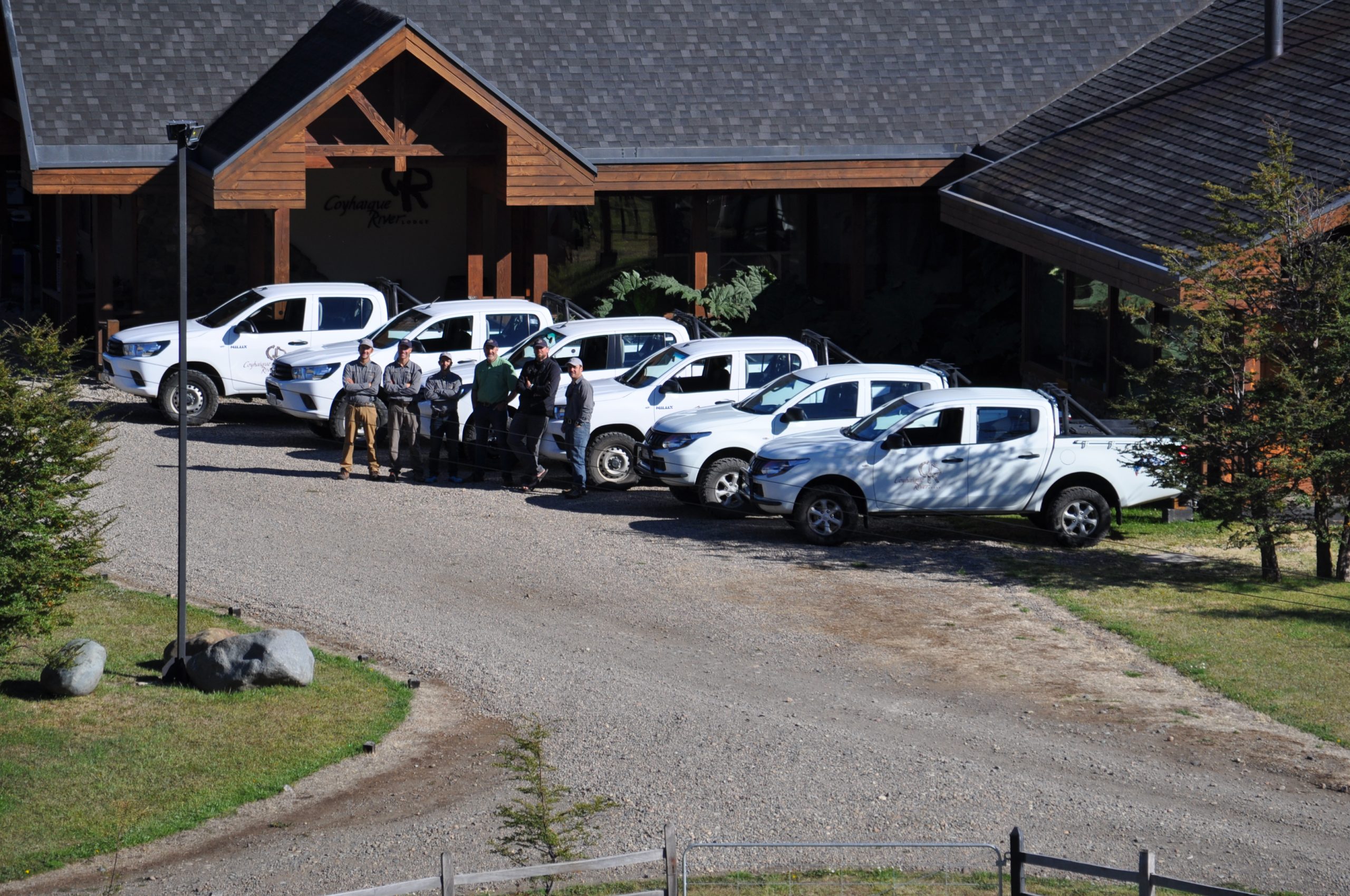 At the heart of our operation are Claudio and Gaston, the visionary owners who lead our guide team. Their meticulous selection process is a testament to their unwavering commitment to service excellence. With an innate familiarity with the local waters that rivals the lines on their own palms, Claudio and Gaston embody a youthful vigor, a relentless work ethic, and a genuine passion for their craft. No challenge is too great, no angler too inexperienced – their mission is to ensure that every moment spent on the water is nothing short of remarkable.
Joining them are a distinguished group of both native Chilean and American guides, each a master in the art of fly fishing. These skilled professionals are driven by an unwavering passion for their trade, eager to craft an unparalleled fly fishing experience amidst the breathtaking landscapes of Patagonia. Whether gliding across the waters in a boat or immersing yourself in the rhythm of a meandering creek, our team is dedicated to turning your fishing aspirations into vivid reality.
Yet, our expertise extends beyond the realm of fishing. Our versatile team comprises hosts and guides versed in a myriad of disciplines. Immerse yourself in boundless Patagonian adventures – from invigorating biking escapades to tranquil kayaking journeys, soul-stirring hikes to enriching cultural tours – all expertly guided by our enthusiastic bilingual companions.
Nestled within our lodge, a dedicated staff specializes in the art of hospitality. Every interaction, every gesture is aimed at ensuring your comfort and well-being. At our core lies the renowned Chilean warmth and hospitality, a trait we hold dear and proudly share with our cherished guests. We eagerly anticipate the privilege of creating unforgettable moments together, as we venture into the heart of Patagonia's wonders.