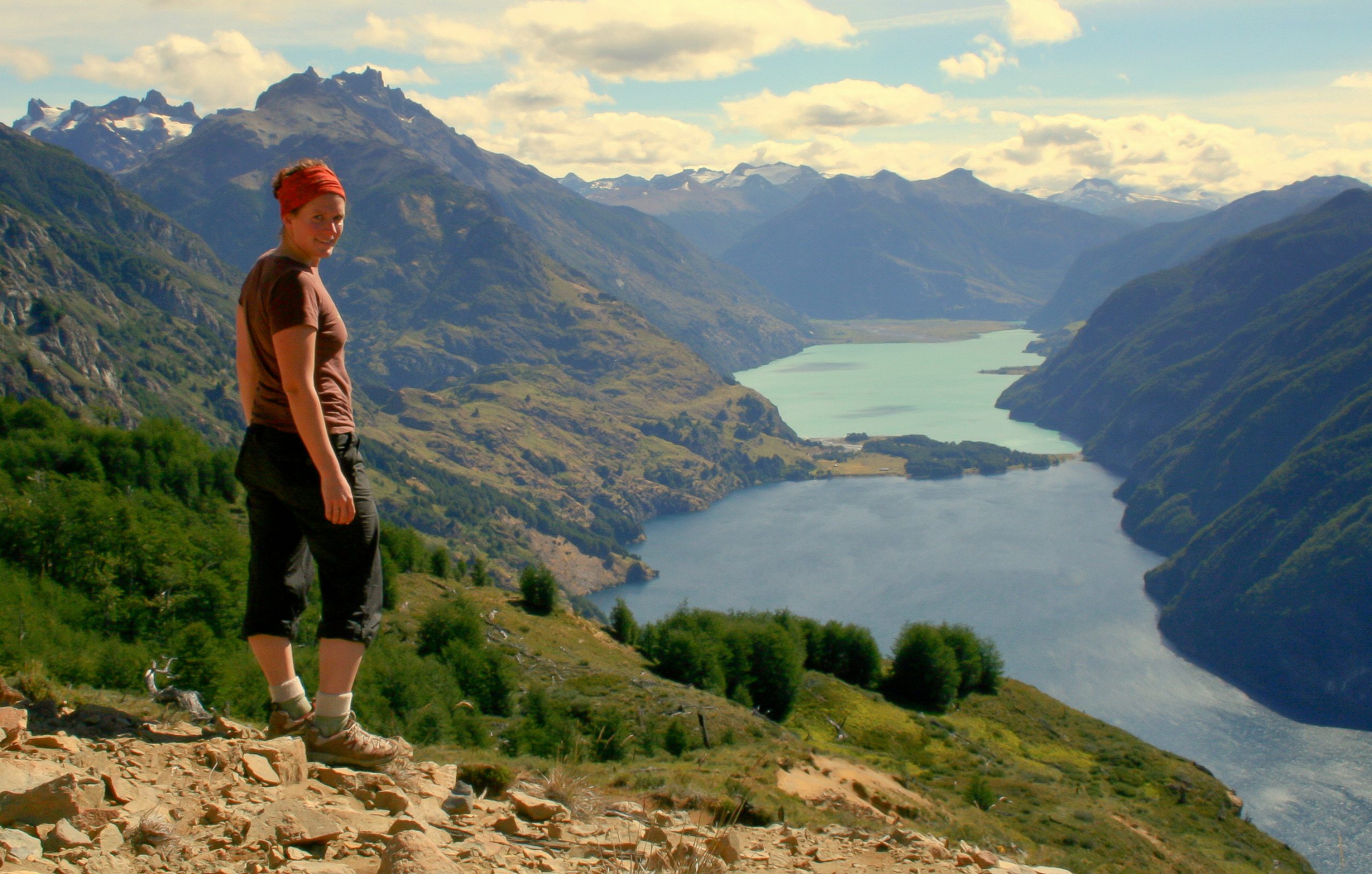 EXPLORE THE LAND ON HIKES
Hiking unveils the pristine beauty of untamed Patagonia in a truly immersive way.
Our realm of options for hiking is boundless, catering to your technical and scenic preferences with meticulous care. Here are just a few enticing possibilities:
Dos Lagunas Monument: Easy Hike
Embark on a journey of discovery with an easy hike at the Dos Lagunas Monument. A captivating 2.5 to 4-hour trek introduces you to the heart of Patagonia's untouched landscapes.
Coyhaique's Summit: Full Day Adventure
Savor a full day on top of Coyhaique, exploring the Fraile area. A 4 to 8-hour hike takes you on an unforgettable exploration of this breathtaking terrain.
Cerro Castillo South Glacier: Andean Splendor
Hike to  the Cerro Castillo south glacier, where a 5 to 8-hour adventure rewards you with panoramic vistas and a profound connection to the andean wonder.
Huemules National Reserve: Fauna and Flora Marvels
Uncover the unspoiled treasures of the Huemules National Reserve, delving into its pristine fauna and flora. A 2 to 6-hour hike culminates in a triumphant ascent to the Cordillerano hilltop.
Paloma Trail: A Day of Dual Lakes
Embrace a full day of exploration along the Paloma trail, culminating in a mesmerizing view of two distinct blue lakes. A 4 to 6-hour hike promises a rewarding and unforgettable journey.
Choose your path, embrace the adventure, and let the enchanting landscapes of Patagonia guide your every step.