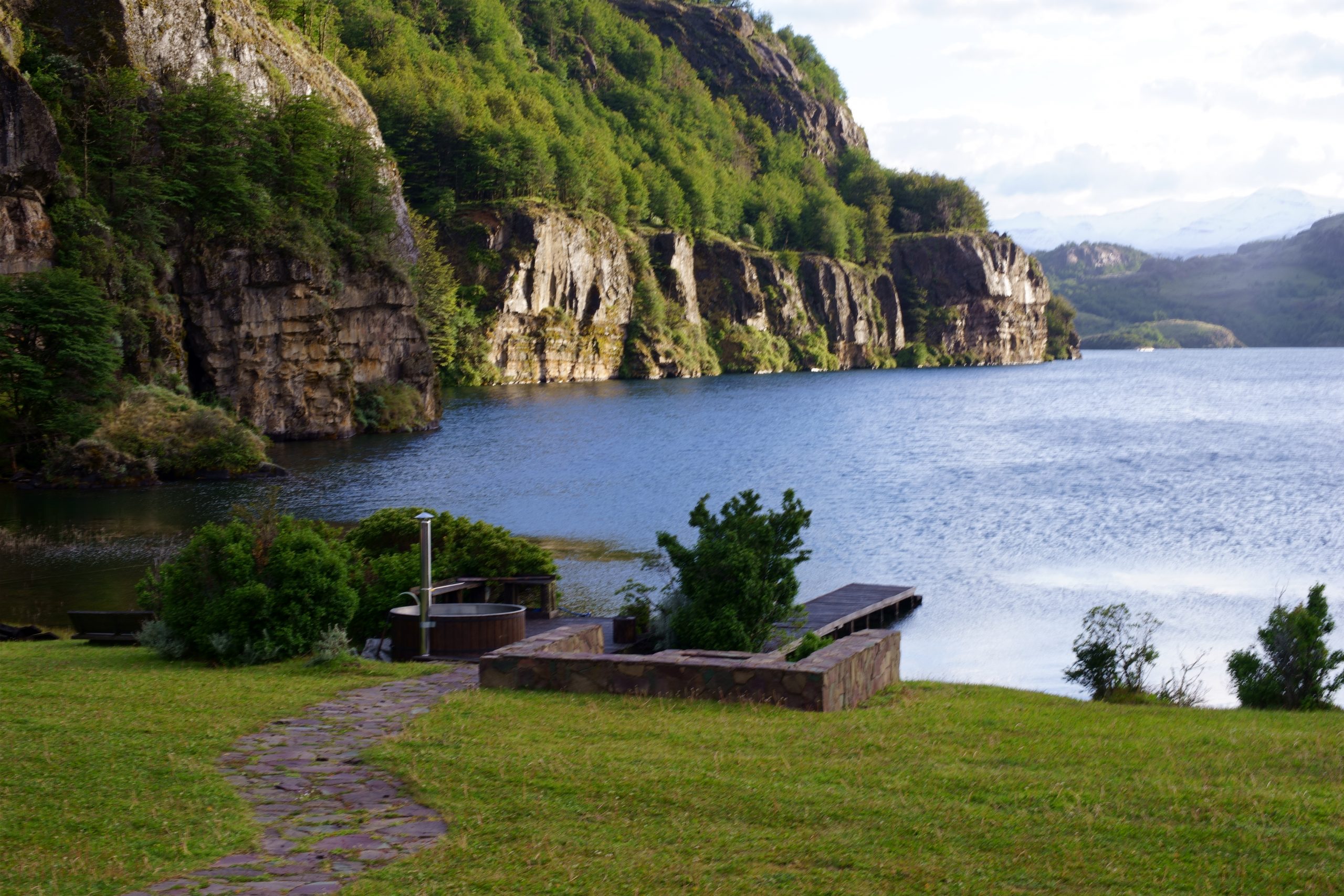 LAS ARDILLAS CERRO CASTILLO LODGE
Nestled within the embrace of nature's tranquil beauty, Las Ardillas Lodge beckons to those seeking a novel adventure, a hidden oasis awaiting discovery. While it serves as an outpost for exploration, this haven, led by our exceptional guides, offers an experience that feels more like a rejuvenating oasis than a mere outpost.
Envision a world where time slows, and the stunning panorama of Lago Ardillas unfolds before your eyes – a sight that can steal your breath away. Yet, we acknowledge that this unique solitude may not resonate with everyone. Situated a leisurely 1.5 hours to the south of Coyhaique, Las Ardillas remains entirely off the grid, cocooned by the enchantment of unspoiled nature. It rests by the tranquil shores of Lake Ardillas, graced by an unmatched view that captures the heart.
Our newly renovated lodge boasts four thoughtfully designed guest rooms, each with its own private bathroom and an awe-inspiring vista. A space reserved for intimate gatherings, Las Ardillas accommodates small groups, ensuring a personalized and immersive experience.
Every facet of this retreat has been crafted to offer complete detachment from the frenetic pace of modern life. It's an opportunity to rekindle a connection with the pure and simple allure of nature, all while indulging in the luxuries and comforts that meet the highest expectations.
Following a day filled with fishing triumphs or invigorating hikes, relish a replenishing dinner beside the warming embrace of a wood-burning stove. And as the night sky blankets the world in its inky embrace, surrender to the allure of a lakeside hot tub, surrounded by the brilliance of southern stars.
For comprehensive details, we invite you to explore the link below. Should you have any inquiries, please don't hesitate to contact us. Embrace the essence of Las Ardillas Cerro Castillo Lodge – where nature's symphony harmonizes with refined tranquility, inviting you to embark on an experience beyond compare.