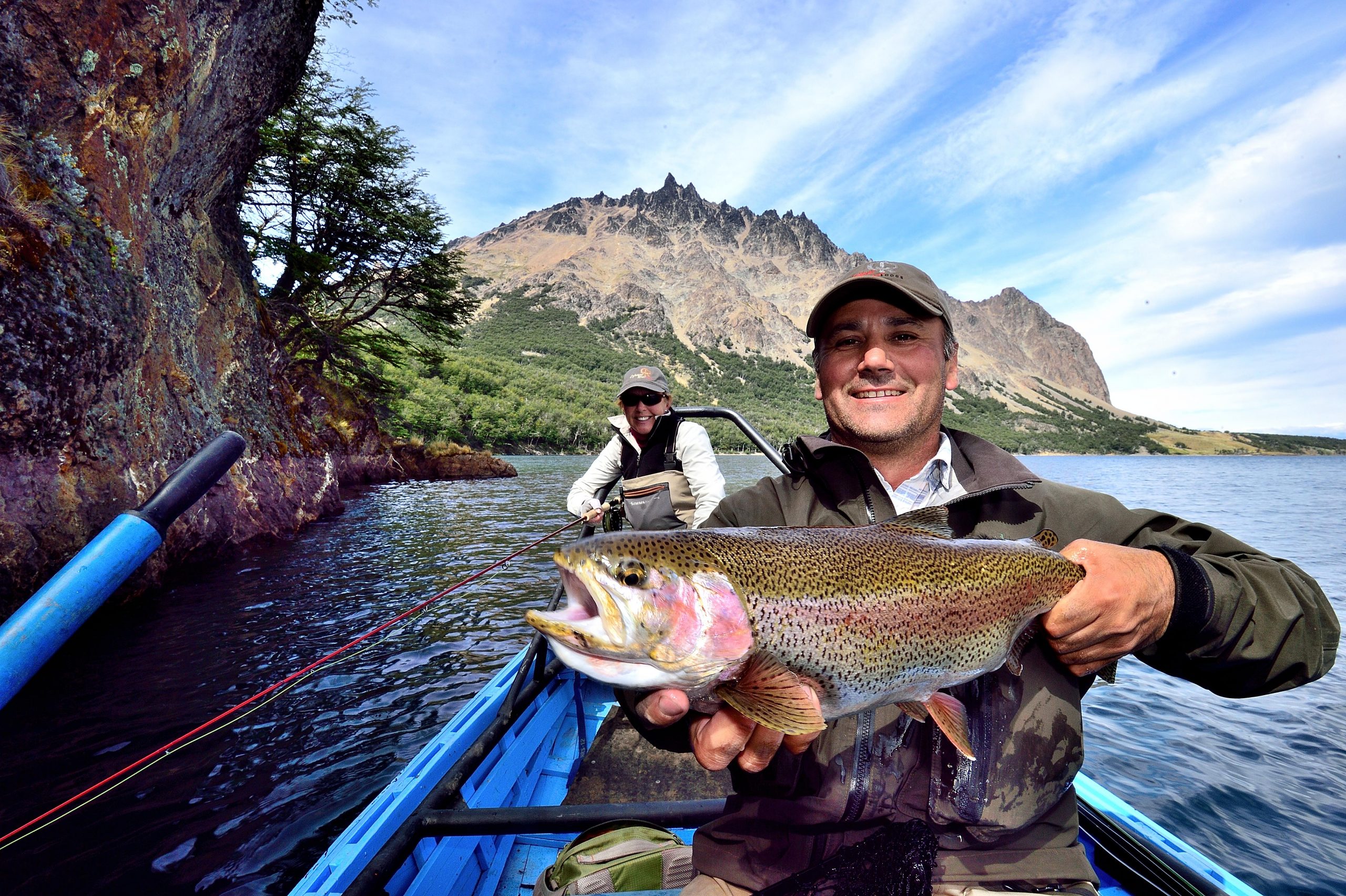 Immerse yourself in the ultimate fly fishing experience with our All-Inclusive one-week packages, offering 6 days and 7 nights of unparalleled lodging, delectable meals both at the lodge and by the river's edge, daily fishing excursions led by bilingual guides, and seamless transportation on land and water. Our program is meticulously designed to introduce you to the diverse range of waters that Patagonia has to offer, ensuring an unforgettable angling odyssey.
Coyhaique River Lodge's fishing program is your gateway to a variety of fishing experiences, from captivating walk and wade expeditions to tranquil floating trips along the rivers, some of the favorite are:
Rio Simpson: Comparable to a classic Montana freestone river, Rio Simpson presents abundant caddis and mayfly opportunities. Experience its magic through both floating and wading, encountering an array of browns and rainbows that average 14-22 inches.
Rio Nirehuao: Renowned worldwide for its superb hopper fishing during mid-summer, this mid-sized freestone wading stream is exclusively home to wild brown trout. Prepare for encounters with fish ranging from 12 to 20 inches, with the potential for even larger catches.
Rio Emperador Guillermo: A true gem, this river boasts a plethora of pools and riffles brimming with hungry trout averaging 12 to 16 inches. A paradise for anglers seeking action and rewarding battles.
Rio Mañihuales: Offering a bit of everything, the Mañihuales is a floating favorite with stretches of superb wade fishing. From Brown to Rainbow trout and a strong King Salmon run, the river provides unparalleled variety and prime holding spots.
Beyond Rivers: Lakes of Serenity and Mystery:
Venture beyond rivers to uncover pristine lakes nestled amidst Patagonia's untouched landscapes:
Lake Panda: A high mountain haven near Cerro Castillo, where colossal browns await your challenge. A shot at a 10 lb trout of a lifetime beckons.
Lakes Pascua and India: Twin lakes embraced by native lenga forest, inviting you to enjoy a serene and fruitful day of fishing.
Lake Renata: A highland lagoon resembling a lost moon valley atop the mountains, offering the peace of remote fishing for unsophisticated wild brown trout.